It's a Matter of Trust
Global Air Response is a certified, licensed and insured air ambulance provider.
Established in 1986, we have flown over 70,000 medical transports to six continents, with a 100 percent safety record.
Air ambulances function as compact intensive care units staffed with highly trained physicians, nurses, paramedics and respiratory therapists. All of Global
Air Response's medical personnel receive extensive training in flight physiology, airway management and emergency procedures. Advanced Cardiac Life Support (ACLS) and Pediatric Advanced Life Support (PALS) certification are required for all medical crewmembers.
Global Air Response provides services to a variety of patients and specializes in critical transports including:
ICU to ICU transfers (inter-hospital intensive care patients)
Ventilator-dependent patients
Cardiac emergencies
Multi-trauma cases
Spinal cord/head injury rehabilitation
Transplant recipients
Babies and children needing emergency medical attention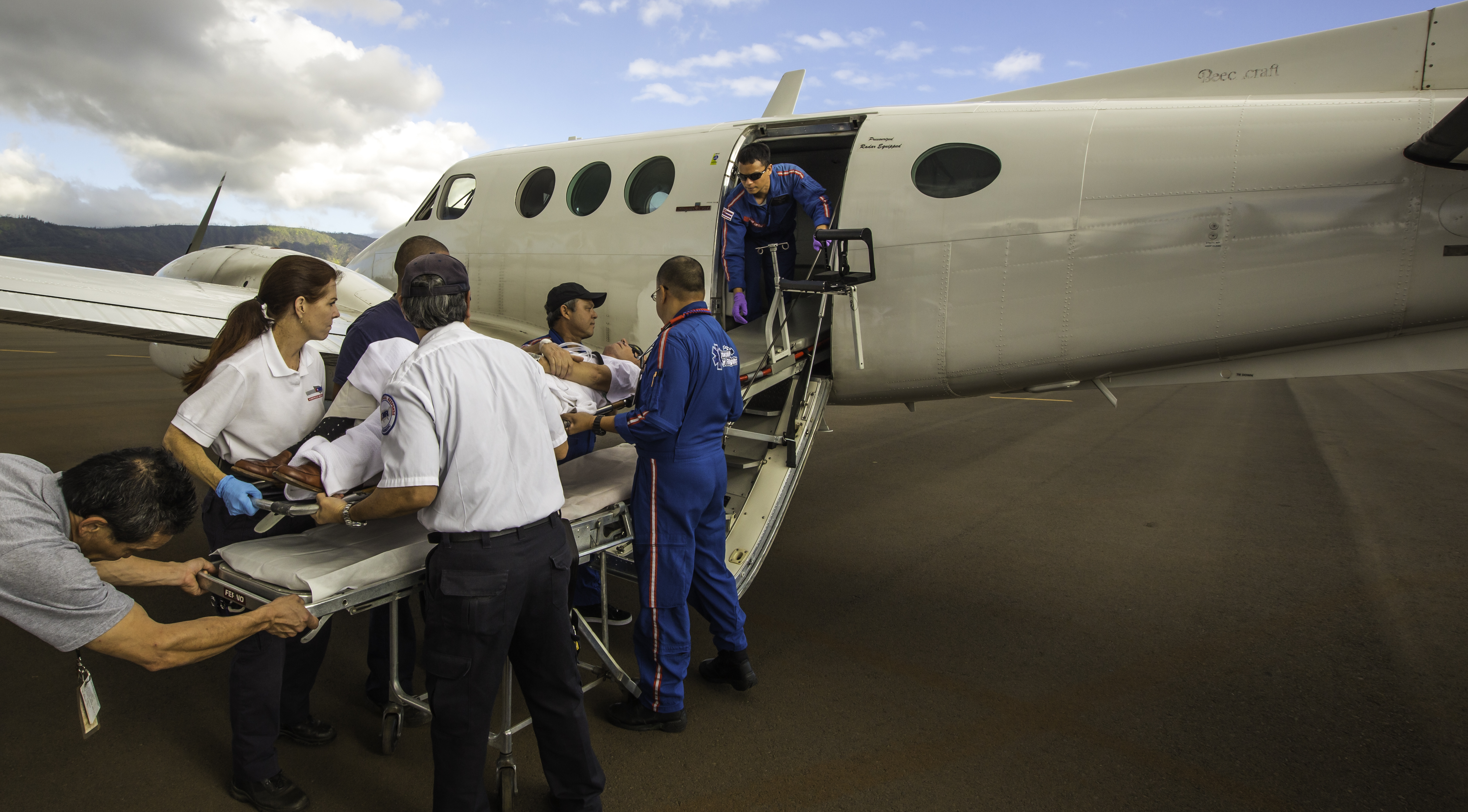 "For your patience, your determination, your stamina, your good humor and your tremendous kindness, my family thanks you for returning Polina to her home. You each have earned many blessings."
-- Susan B. and Igor K.